En storleksguide för silverhalsband (damhalsband)
Halsband kan komma i olika längder och när man läser produktbeskrivningar i webbshoppar kan det vara svårt att veta vilken kedjelängd man ska välja. Det enklaste är att mäta något av sina gamla halsband i den längden man gillar och jämföra med halsbandslängden i produktbeskrivningen. Nedan finns en storleksguide som kan hjälpa er att välja halsband när ni handlar smycken online.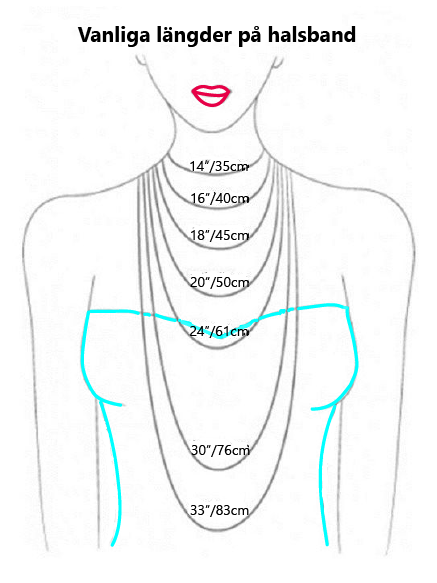 Katrosi Jewelry Webbshop
Kolla gärna urvalet av handgjorda silverhalsband och andra smycken i vår nya webbshop här. 
Necklace size guide
Necklaces can come in different lengths and it can be hard to know which length to choose. Here's a size guide that will make it easier for you to order jewelry online.
Check out handmade necklaces and other silver jewelry in Katrosi Jewelry shop on Etsy for worldwide delivery.